13 maart 2007 had ik een afspraak met Martijn Arnoldus van Creative Commons Nederland over het uitbrengen van het Aloha-boek onder een Creative Commons licentie.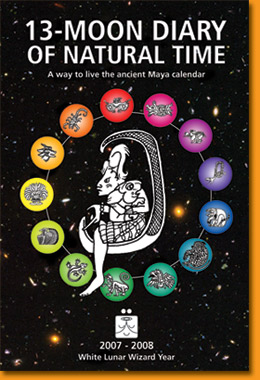 Ik was heerlijk op tijd en het weer was ook prachtig. Dus kon ik heerlijk even snuffelen bij de Frontier Bookshop aan de Leliegracht in Amsterdam. Precies tegenover het pand waar Creative Commons huist.
Bijzonder prettig gesprek gehad met een lieftallige jongedame. O.a. over het Aloha-project. Ze wilde daar graag aan meewerken. Wat ze meestal doen is dat ze voor vijf boeken of zo aandacht en ruimte scheppen in hun vakblad wat ze naar abonnees sturen. Cool.
Ik ben daar de winkel uitgelopen met de Feng Shui-gids (€14.95).
Tijdens het afrekenen gaf ze me gratis de 13-moon diary of natural time (2006-2007) mee. Boeiend vind ik. Natuurlijke tijd en natuurlijke ritmes spreken me bijzonder aan. Lijkt me leuk om eens met natuurlijke ritmes software te ontwikkelen.
Sindsdien boeit het me steeds meer. Goed startpunt is het Planet Art Network. Zie ook de Foundation for the Law of Time. Veel plezier.
En omdat ik vandaag in Mystiek toch al een paar boeken meenam, heb ik hier meteen maar Time & the Technosphere—The Law of Time in Human Affairs van José Argüelles gekocht. €22.95.